Yeah, so, San Francisco is a big city, but it's also a small town. There's a very good chance that when you go out you're going to run into someone you know.
This is my nightmare.
I'm terrified that I'm going to run into my soon-to-be ex-husband and his mistress, or just his mistress (who was my good friend before she became his mistress). It's not my nightmare because I'm afraid of what they'll say to me, because seriously, who cares? It would probably sound like Charlie Brown's teachers to me. It's my nightmare because I don't do mad very well. I'm not an angry person. I rarely get mad. The only time I yell is at sporting events or my drink order in a crowded bar. (Kids, back in my day, we would go into crowded bars with no masks and drink alcohol. Ask your parents or grandparents about it. Good times.)
When I do get mad, I tend to just burst into tears, which makes the person I'm mad at think that I'm sad or ashamed when really I'm so angry I could scream. I'm mad at them because what they've done is so hurtful and shitty. They deserve to have someone yell at them every time they leave the house. Maybe I should pay someone to follow them around and boo them until they cry. Should I start a GoFundMe for that?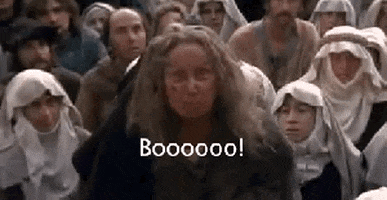 So why should I be anxious about this? I've done nothing wrong. They're the ones that should be anxious. They should be so scared to run into me in public because then they will be face-to-face with the fact that they're bad people. They lied, cheated, destroyed two families, and continued to lie even after the truth was out – sneaking around and pretending to work on their marriages when really they were still seeing each other all along. Why? So people will think they at least tried to save their marriages? All it did was prolong the pain. And to think, the mistress is training to be a therapist. Bahahahahahahahahha. *deep breath* Bahahahahahahahahaahhhahahahahahahahahahahahahahaha. *cries*
It's my hope that I don't ever have to see them or her. I have to see him. We co-parent the best kid on the planet, which means I have to deal with my ex whether I want to or not. And, truthfully, it's difficult for me. It's difficult because I thought I knew him, and I didn't. And I thought our little family was important to him, and it wasn't. He never tried. He didn't fight for me, our relationship, or our family. And that's the part I can never forgive.